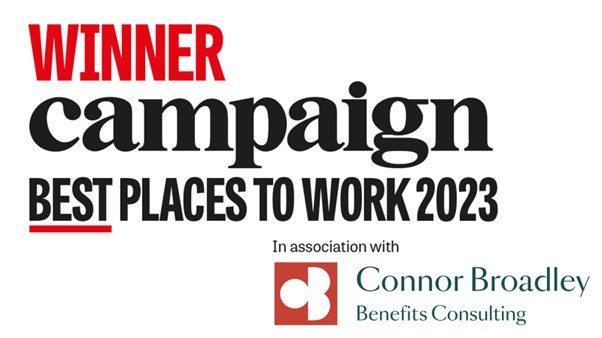 SYZYGY London has been named one of the UK's Best Places to Work by Campaign. The award celebrates employers in the media, agency, AdTech, and marketing sectors that have created healthy and happy environments for their employees. This recognition is a testament to SYZYGY's commitment to employee satisfaction and engagement.
"I am so proud that SYZYGY has been selected for Campaign's Best Places to Work" says Managing Director, Matt Brown. "The whole agency worked hard on our culture to make SYZYGY a place where extraordinary people come to grow their careers, and this award is proof that we are moving in the right direction."
To determine the Best Places to Work, Campaign surveyed all employees, assessing factors such as compensation and benefits, work-life balance, company leadership, and culture. Only those rated most highly by their employees receive Best Workplaces™ status.
SYZYGY London is proud to be a Best Place to Work and will continue to work hard to achieve an exceptional workplace culture that attracts and retains top talent. We are thankful to all of our employees for their hard work, dedication, and contributions. They make our company one of the best places to work every day.