As a Data Strategy Lead, you'll be responsible for delivering end-to-end, data-driven strategies for a range of clients across FinTech, eCommerce, Healthcare and B2B.
We consider ourselves collaborators, problem solvers and innovators. We accelerate performance and bring fresh perspectives to activity. And we build close relationships with the delivery teams and our clients.
What does the role involve?
Data is at the heart of everything we do for our clients. We believe that the brands who act fastest and are more adept at turning this data into commercial opportunities, are the ones that will grow fasted and most sustainably.
The Data Strategy Lead position is a critical role in how we deliver to this proposition. As part of our expanding data and technology function, you will help us: deliver holistic, end-to-end, data-driven strategies for our clients; expand our revenue streams in our media accounts; and help our clients understand the commercial value and opportunities presented through effective use of data.
You'll be a true customer experience champion, motivated not just by the lure of technical possibilities but by the opportunity to create experiences for customers that drive growth and value. After all, we root everything we do in insight and actions that make a quantifiable difference: strategies with no substance are not in our nature.
Put simply, you'll share our passion and skill for helping everyone understand the power of data for good.
Broadly, the role incorporates four main areas:
1. Developing appropriate data strategies for our clients
You will take the lead in developing and implementing data strategies that support our clients in developing data-led solutions to their business challenges. You will be able to identify and translate clients' requirements, briefing team members with clearly defined deliverables for business intelligence and performance reports that help reveal the insights needed to inform the client's strategic direction and develop a variety of data strategies for different clients.
2. Hands-on implementation and delivery
This is a senior role within the agency, with a clear expectation of strategic capability. However, we need a 'doer' as well as a 'planner'. Our size, culture and growth potential necessitate a hands-on approach from all. Consequently, this role suits a tenacious action-centered strategist – passionate about maturing clients to placing data as strategic force for good.
This will involve, but is not limited to:
Combining analysis and deep understanding of performance marketing data mechanics to mature our clients to best practice measurement, dashboard/insightful reporting, driving action and optimal data-driven experiences
Defining features, phases, and solution requirements that help our clients mature their collection and smart use of data for insight and activation
Providing specifications to enable our client and teams to deliver on your strategy – clear definition, roadmap and solution recommendations
3. Winning new business
You don't just help us retain and grow existing accounts; you also help us win new ones. We see this role as providing credibility in pitches and proposals, in how we identify, plan, design and describe data solutions that achieve real business outcomes.
You'll have the ability to understand, interpret and stimulate ideas, and lead the charge in producing the technical vision and definition of solutions.
You positively challenge decisions and define best practice, with proof garnered from real world examples. You recommend bold roadmaps tied to a client's ideal future, while providing a distinctive point-of-view.
4. Developing our points of difference
As well as winning, planning and delivering data projects, we need you to help us retain and evolve our distinctiveness in the marketplace. In practice, this means helping determine the type of data projects we pitch for, as well as how we deliver these projects.
Part of our distinctive approach is how we root our strategies in end-to-end customer understanding. This 'full experience' attitude is mirrored in our team's knowledge across all digital marketing disciplines. We speak content, creative, performance marketing, engineering, data-science, CX, CRM, Klingon (well, soon). It enables us to deliver client change wherever in their marketing mix it is most needed.
With this in mind, the Data Strategy Lead needs to help us deliver results that address real human needs:
Be a true customer advocate by researching and mapping customer needs and use cases throughout a customer journey
Translate customer needs into business requirements
Understand and interpret customer experience measurements
Develop roadmaps to deliver great customer experiences
What are we looking for?
3-5 years experience as a Data Strategist with extensive client-facing experience in a recognised digital agency or consulting business
Proven ability / experience in managing client relationships (including to senior managers and C-level execs) with confidence to influence decision making
Demonstrable experience designing and implementing enterprise data strategies as well as delivering use cases that have delivered significant value and improved data maturity across commercial, marketing, media and other teams
Experience managing measurement and optimisation programs ensuring the strategic aims of the programs are aligned to the clients' business goals. Familiarity with associated tools e.g. Adobe Target, Optimizely, Hotjar, Crazyegg
Strong understanding of qual and quant research, and other external data sources (e.g. Statista, App Annie, Similarweb, GWI)
Proven experience and product knowledge of data visualisation tools such as Power BI, Google Data Studio, Tableau, Looker etc.
Knowledge of marketing automation, campaign management, and customer data platforms
Strong knowledge of ad and marketing technology, with a high level knowledge of capabilities offered by leading and best-in-class vendors in this space
High-level understanding of data governance, privacy and security issues
Excellent influencing, persuasion, storytelling and pitching skills, able to communicate complex information concisely and to shape a narrative for senior stakeholders
Strong project planning and communication skills with proven ability to prioritise tasks and work under ambiguity
What would also be beneficial
Experience working closely with UX, media and digital strategy teams to create end-to-end experience strategies, fuelled by tech and data but creatively executed
Experience mentoring and developing junior Data Strategists / Analysts
Experience designing data-driven creative experiences in close-collaboration with designers, marketeers, and comms planners
Ability to build segments and predictive models based on qualitative and behavioural research
Knowledge of advanced statistical methods for data analysis
Equal Opportunity Statement
SYZYGY is an Equal Opportunity Employer. All persons will receive consideration for employment without regard to race, colour, religion, gender, pregnancy, national origin, ancestry, citizenship, age, legally protected physical or mental disability, sexual orientation, gender identity, marital status, genetic information or membership in any other legally protected category.
We strive to create an inclusive environment, empower employees, and embrace diversity. We encourage everyone to respond. Please let us know if you may need any additional support when applying for the role or if you are invited for an interview.
The benefits of working at SYZYGY
Flexible working hours
Start later in the morning, finish earlier in the evening – do what works for you. We care about the quality of the work you deliver, not when it gets done.
Family first policy
Whether it's getting home for bed time or being present for those events that can't be missed, our flexible hours and remote working mean you can put family first.
Remote working options
Two days a week you'll be encouraged to come to the office for Team days. Otherwise, our state-of-the-art hardware allows you to work where you want, when you want.
Education and Development
You'll have access to GroupM courses, WPP Coursera qualifications and LinkedIn Learning, along with mentoring, regular knowledge sharing sessions and industry certifications.
Health and Retirement provision
We offer private medical insurance for you and your family, subsidised eye care and dental, and with our pension plan and life insurance, your health and future is secure.
Physical and Mental wellbeing
Your wellbeing is important. We offer discounted gym access, free massages, a dedicated nutritionalist, a cycle-to-work scheme and access to our Mental Health Allies scheme.
30-day holiday package
You'll get 25 flexible holiday days a year, the days between Christmas and New Year off, and at least a half day off for your birthday – plus all public and bank holidays.
Social events
Socialising with colleagues is important. We host a weekly 'Thirsty-Thursdays' after work drinks, all-agency lunches, summer parties on our rooftop and a special trip at Christmas.
Rooftop garden
Our rooftop, with its incredible view across London, is a great place to relax and get away from the hustle and bustle of the office. It's also great for summer BBQs!
Agency dogs
We're dog people, because let's face it, they brighten up everyone's day. So your faithful, four-legged friend is a welcome to join you in the office any time.
WPP partnership and discounts
As part of WPP you'll get discounts on a range of products and services, including Apple products, Majestic Wine, car hire and free entry to the National Portrait Gallery.
Fruit and drinks
Quality coffee, soft-drinks, fresh fruit and snacks (the healthy and the chocolatey kind) are always available. There's also a beer fridge for when the day is done.
Eating nearby
Our office is on Lamb's Conduit street, a short walk to Covent Garden, Leather Lane Market and a wide range of restaurants, so you can sample the best cuisine from around the world.
Kitchen
There's four fridges, artisan coffee machines, microwaves, filtered water and a range of treats every day. Everything you need if you're bringing food from home.
Public transport links
With our office right in the centre of London, you're only a few minutes walk from the Tube, Overground, National Rail and multiple major bus routes.
Life in London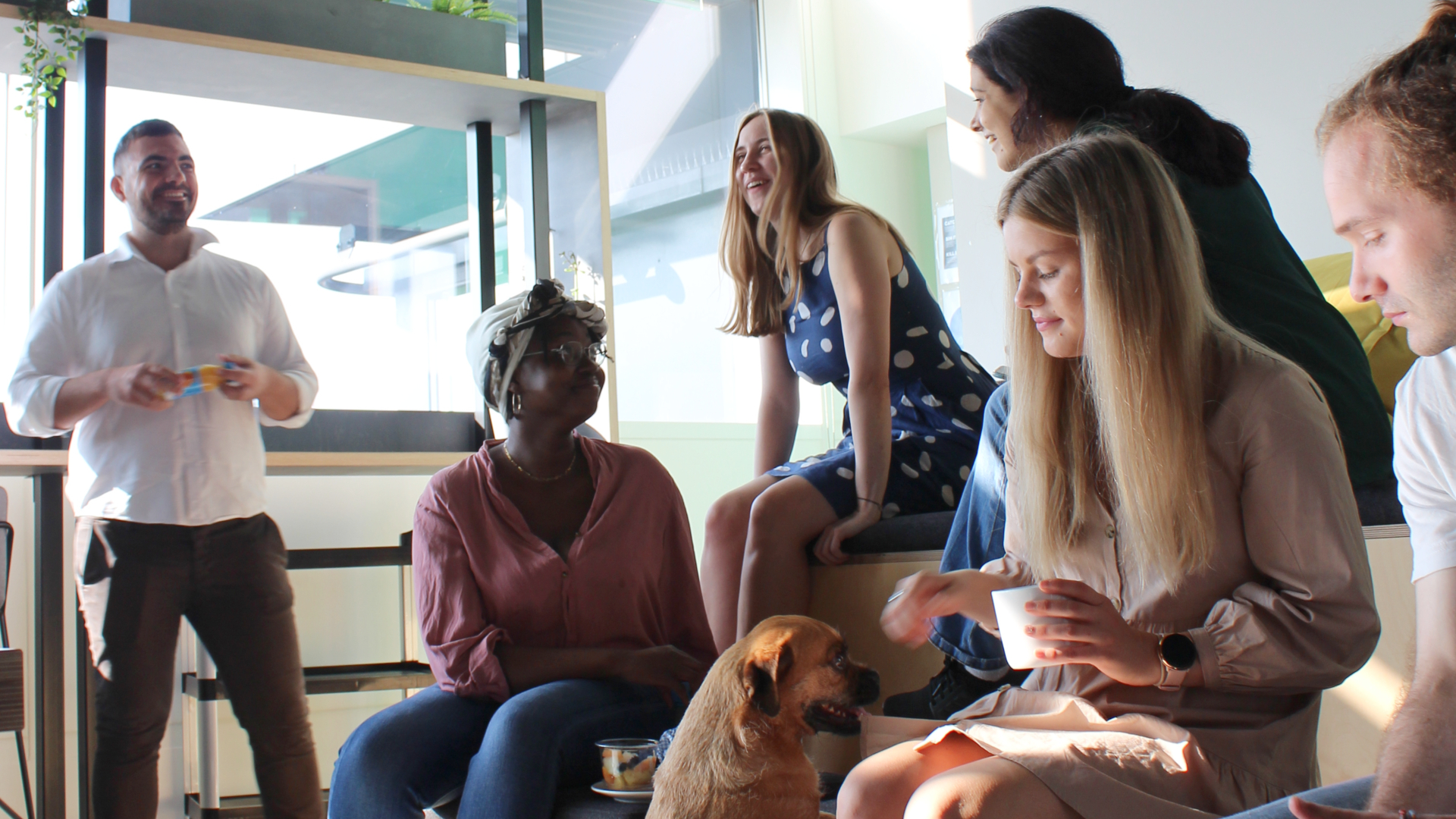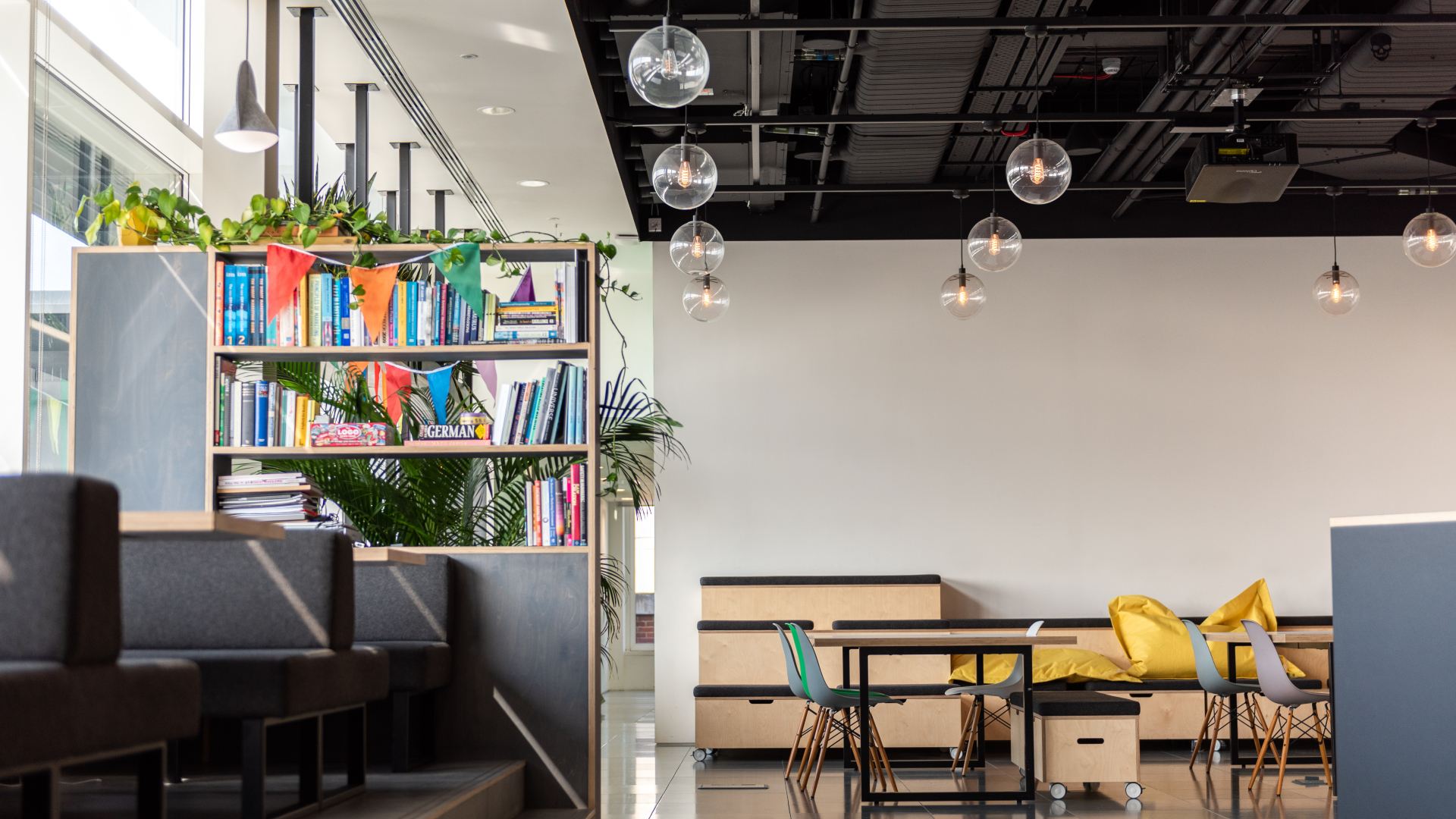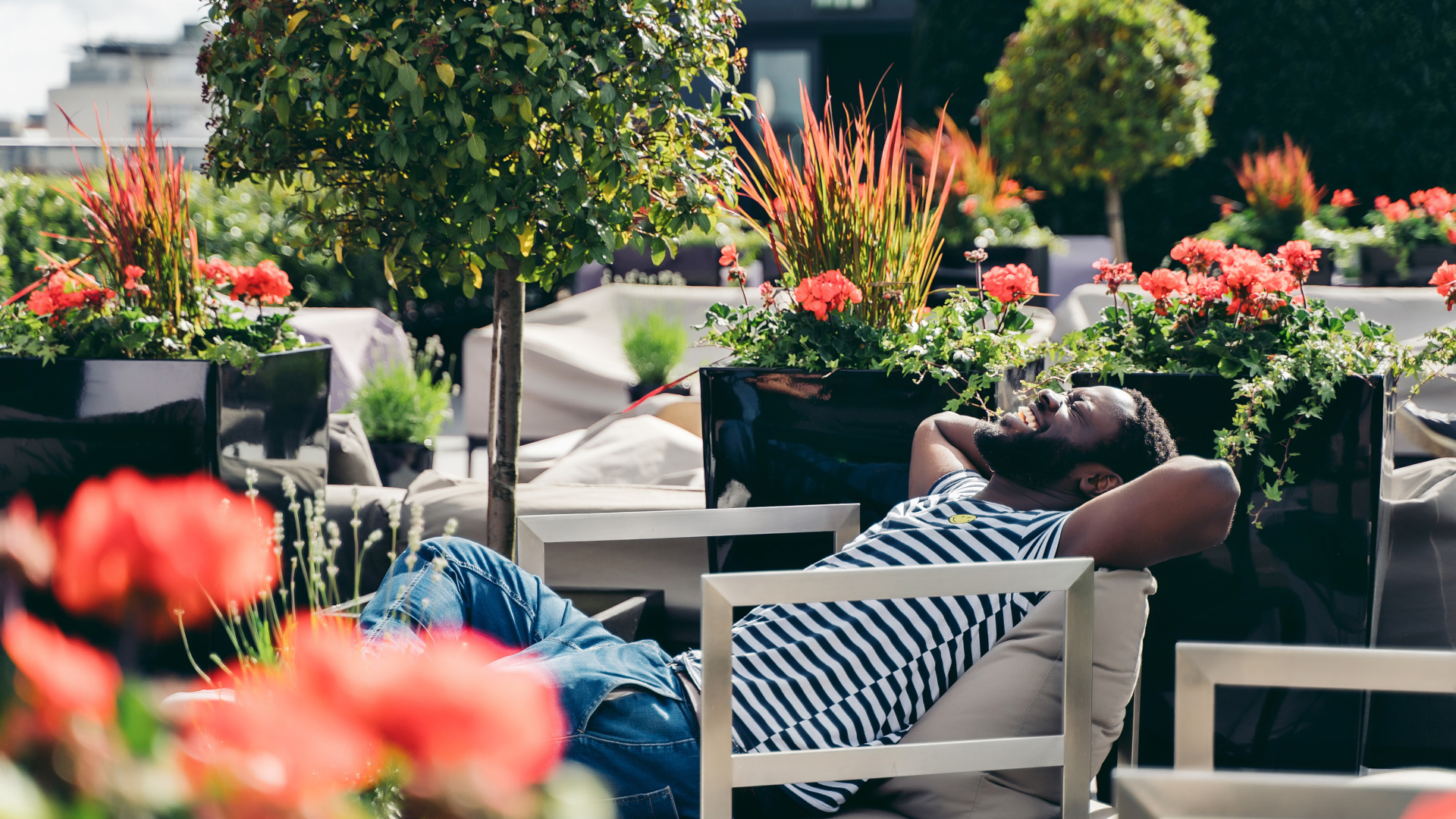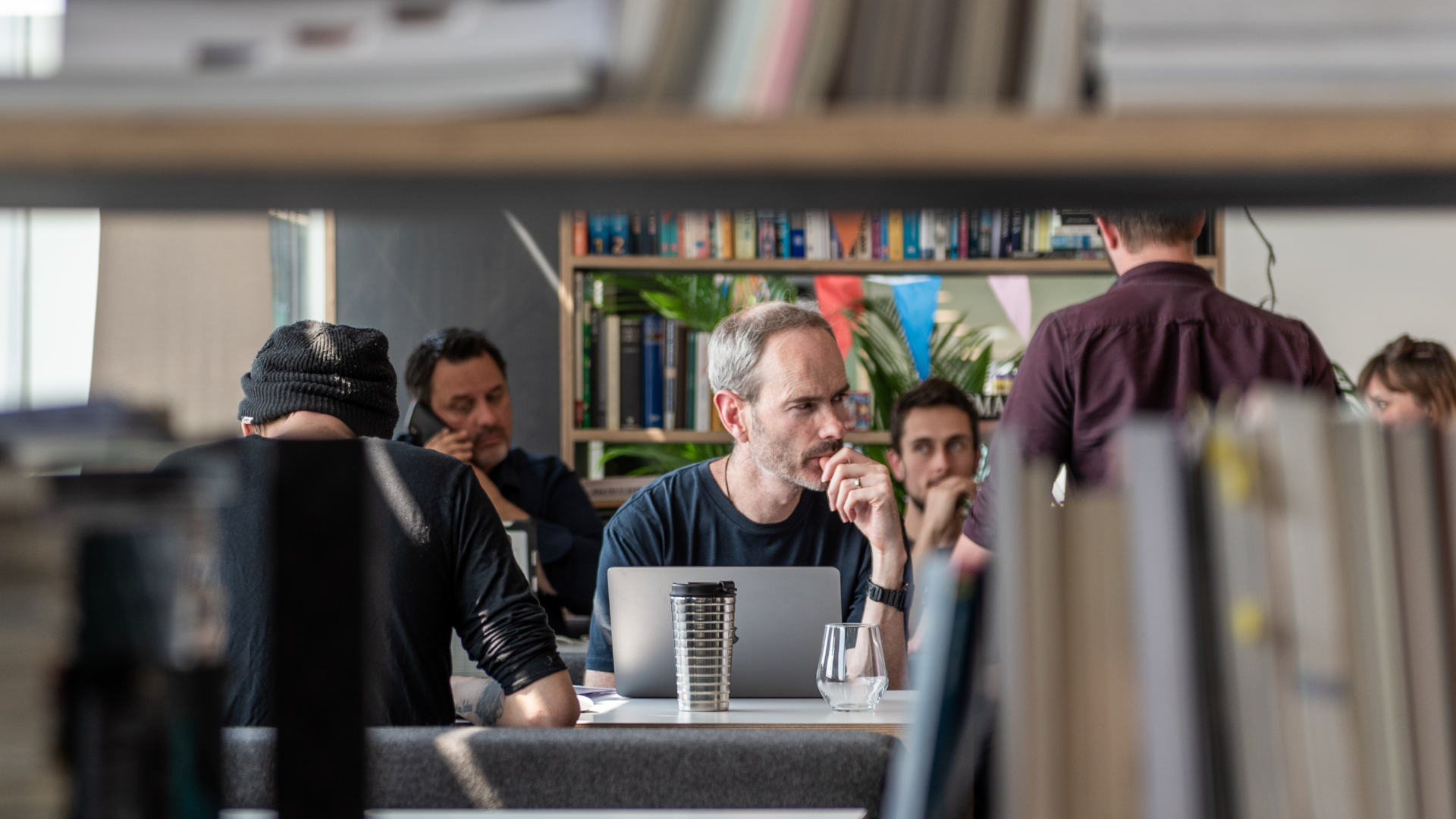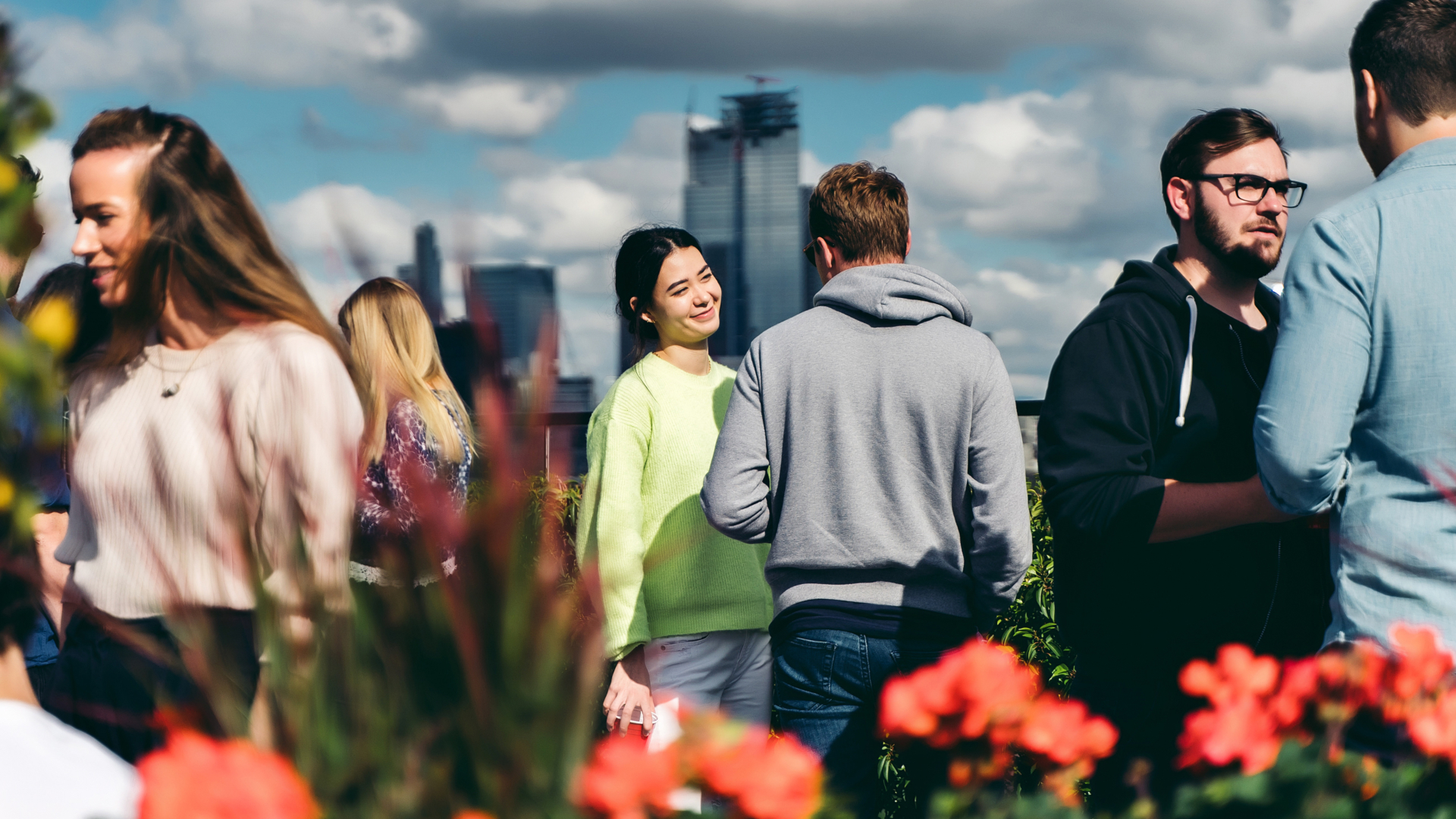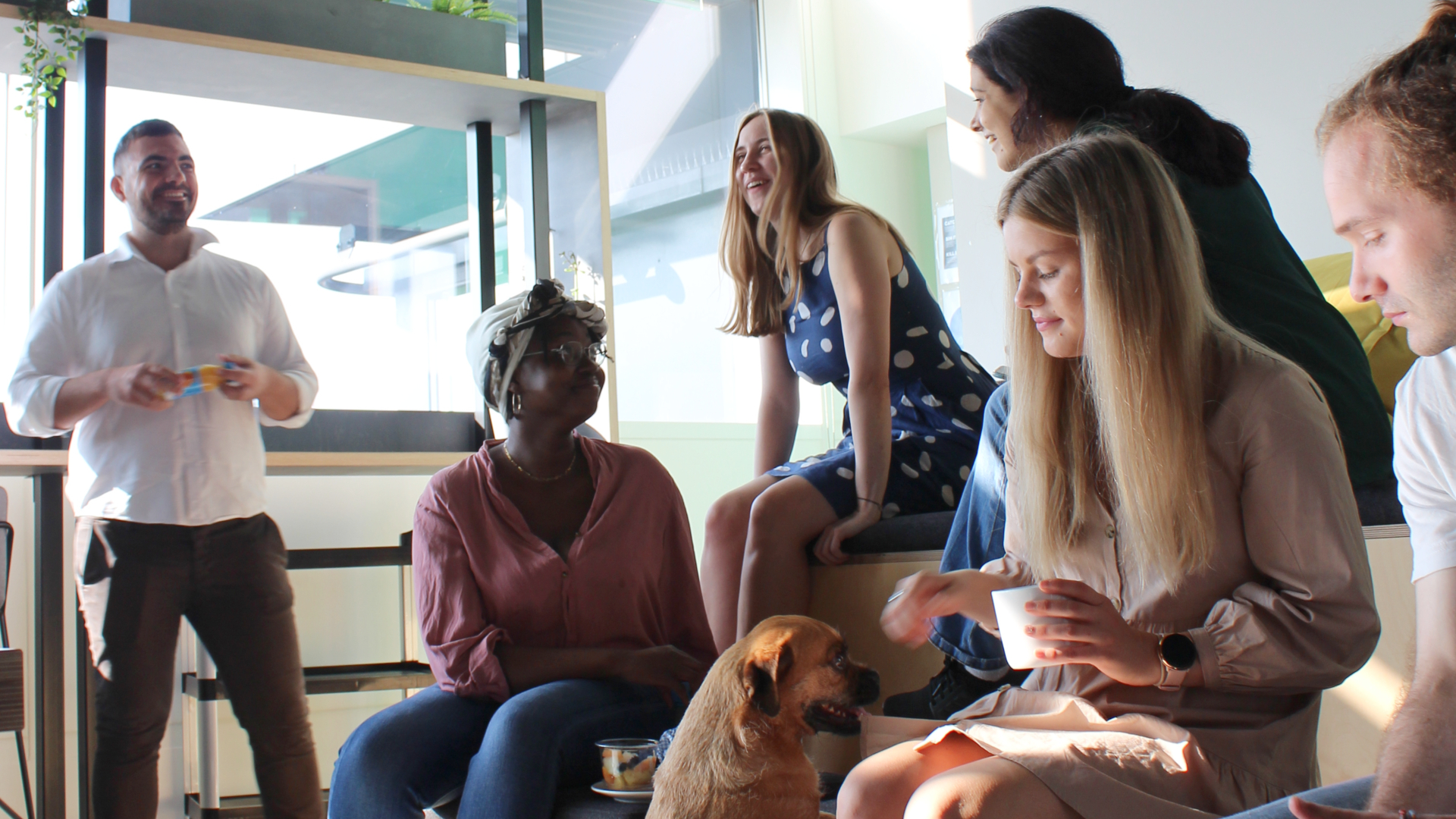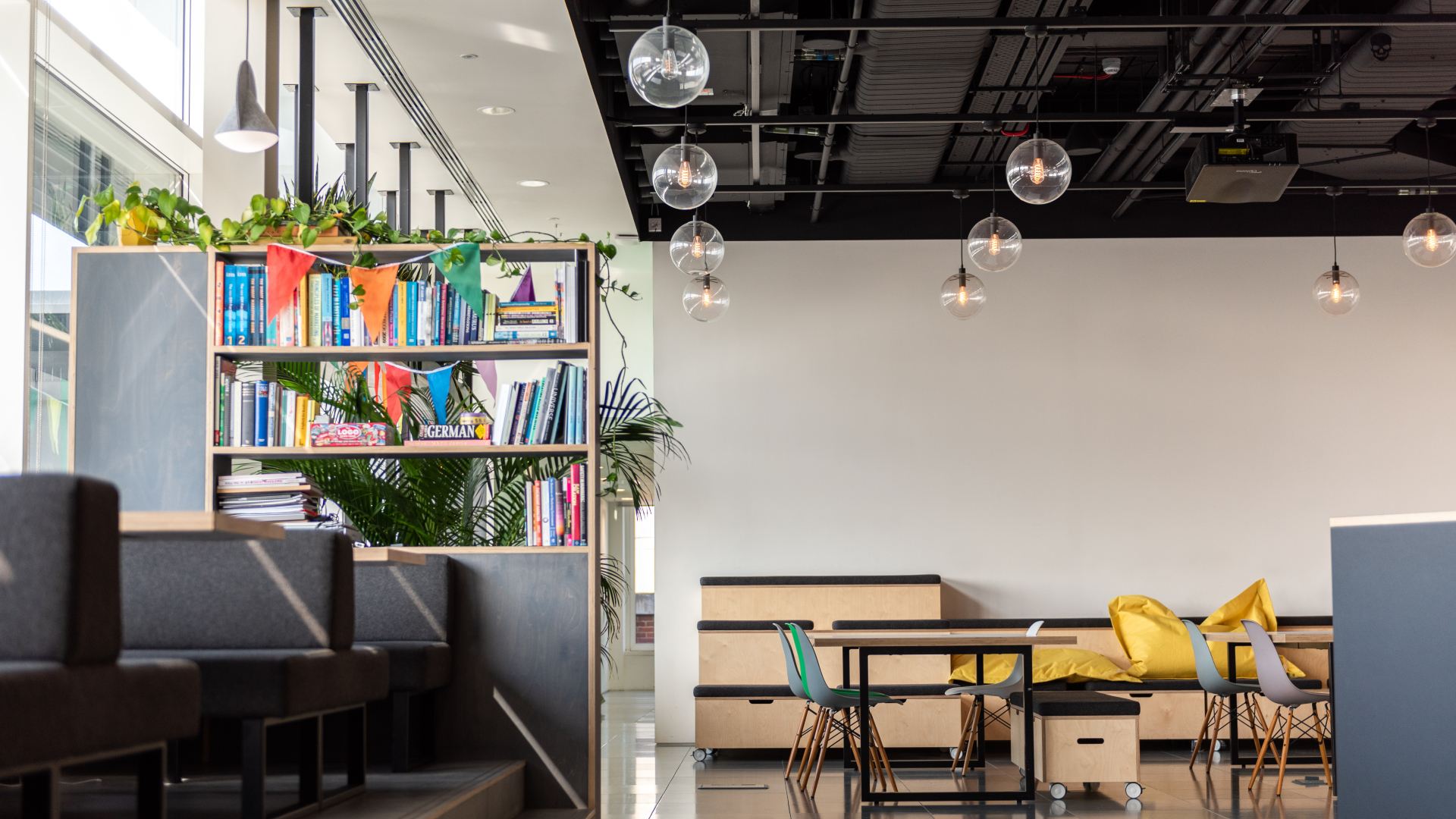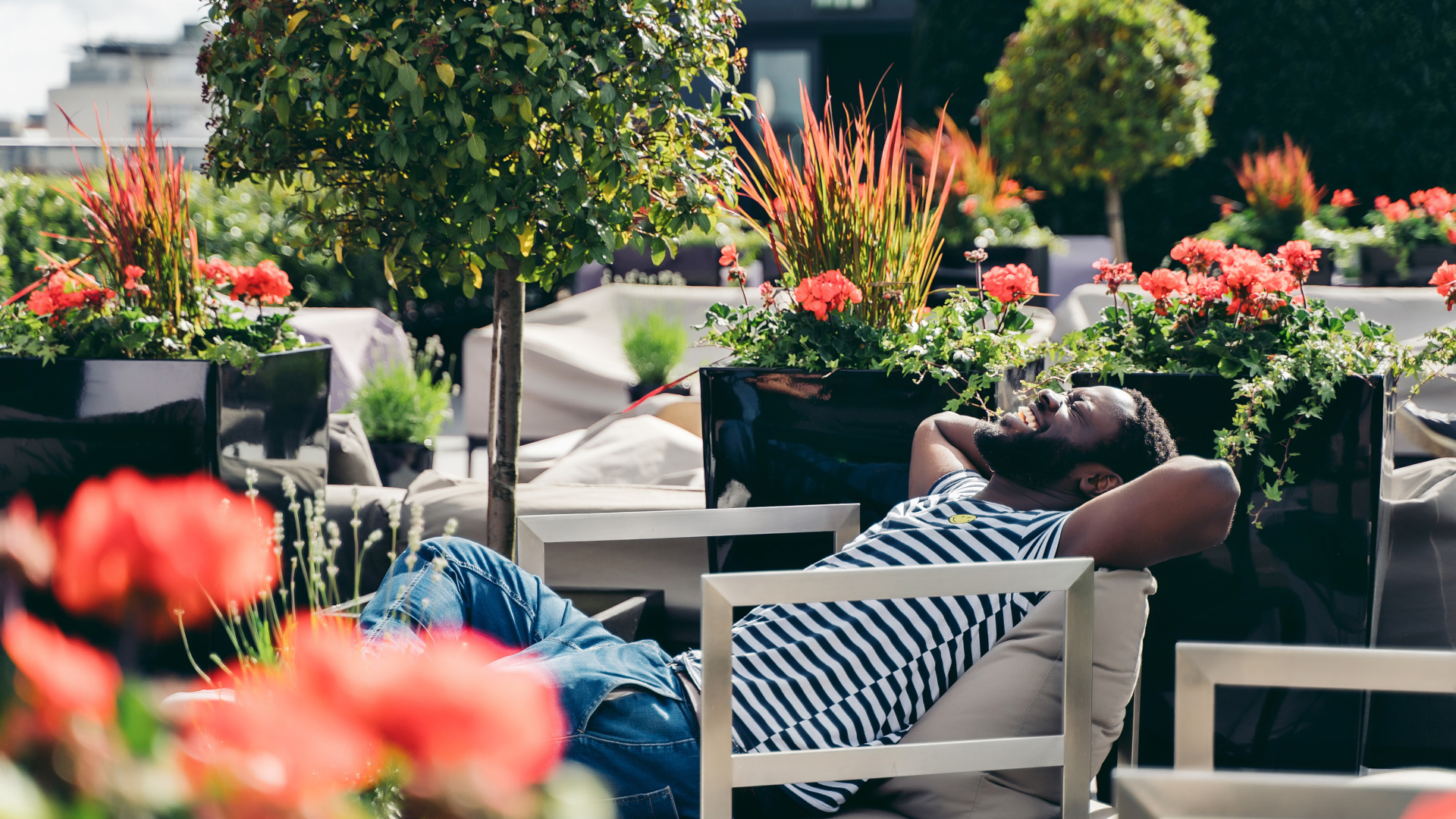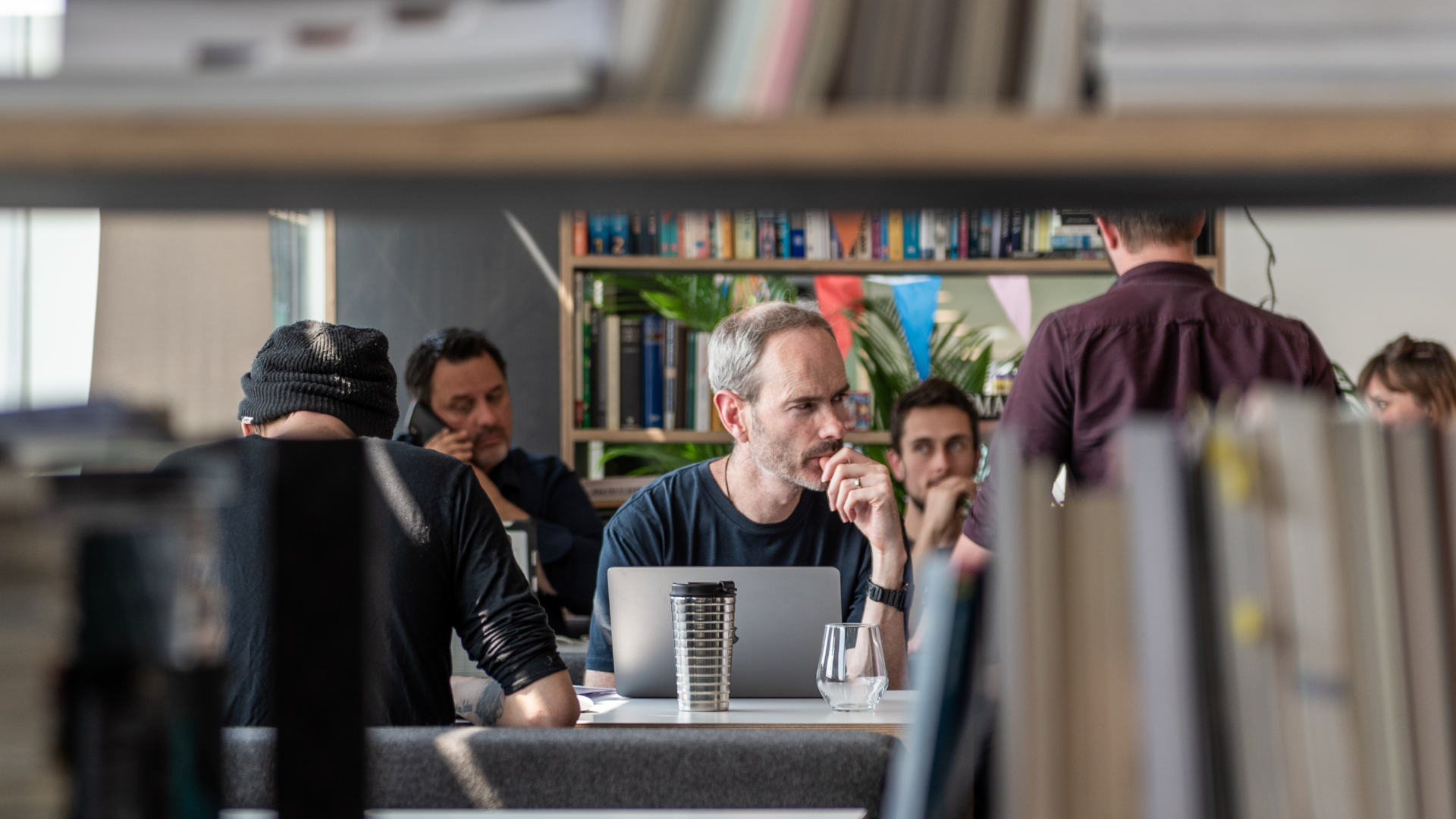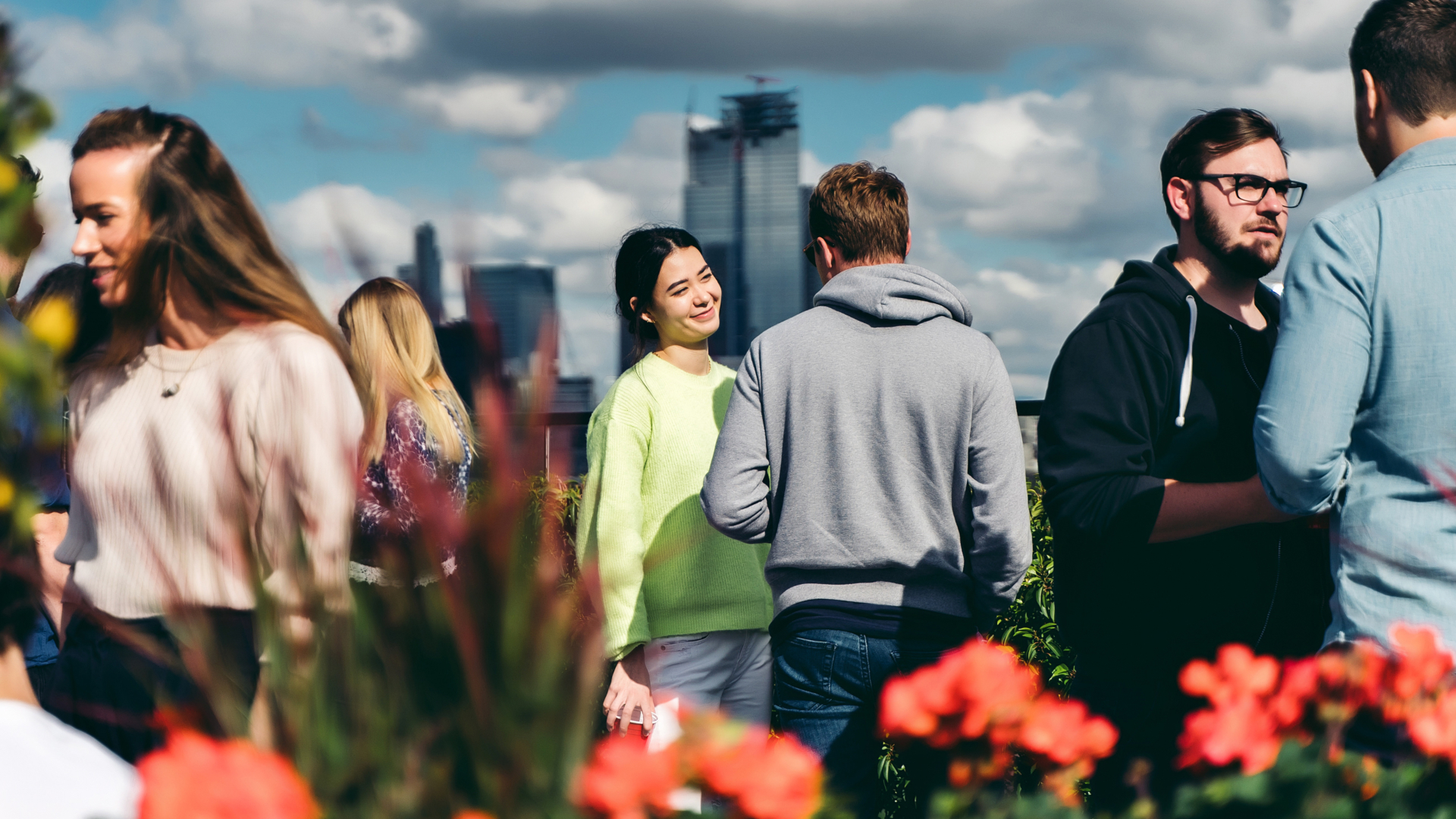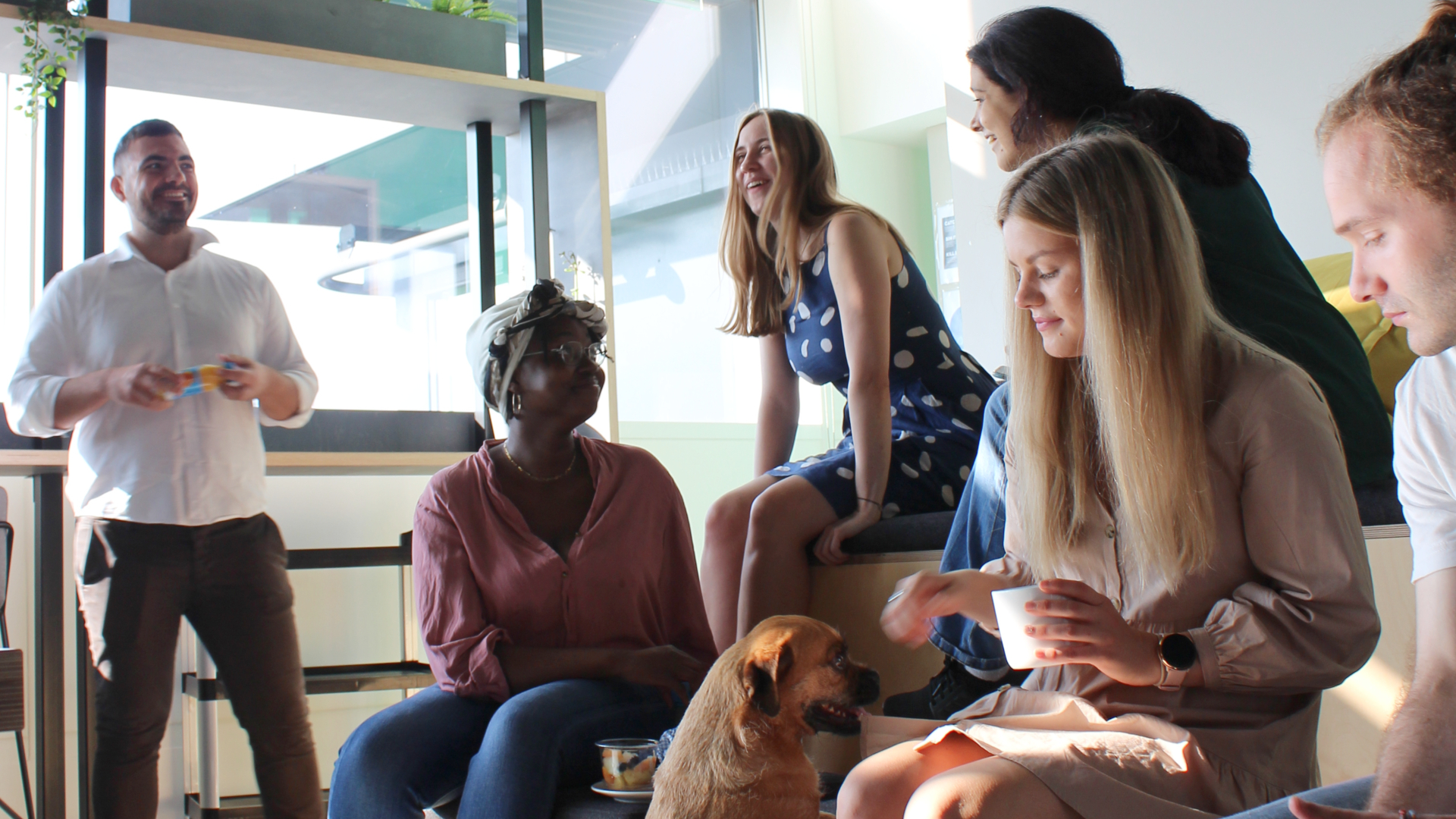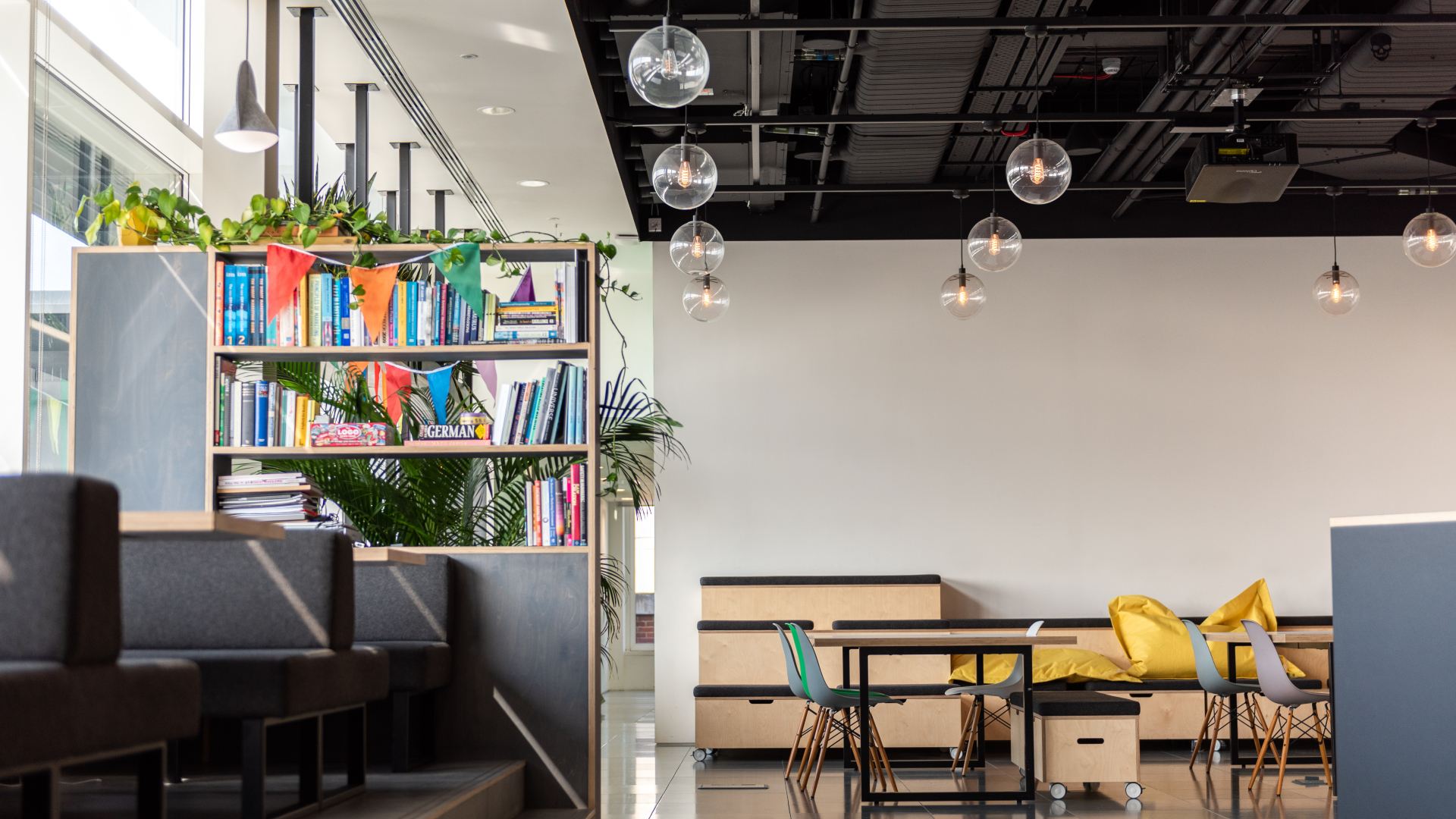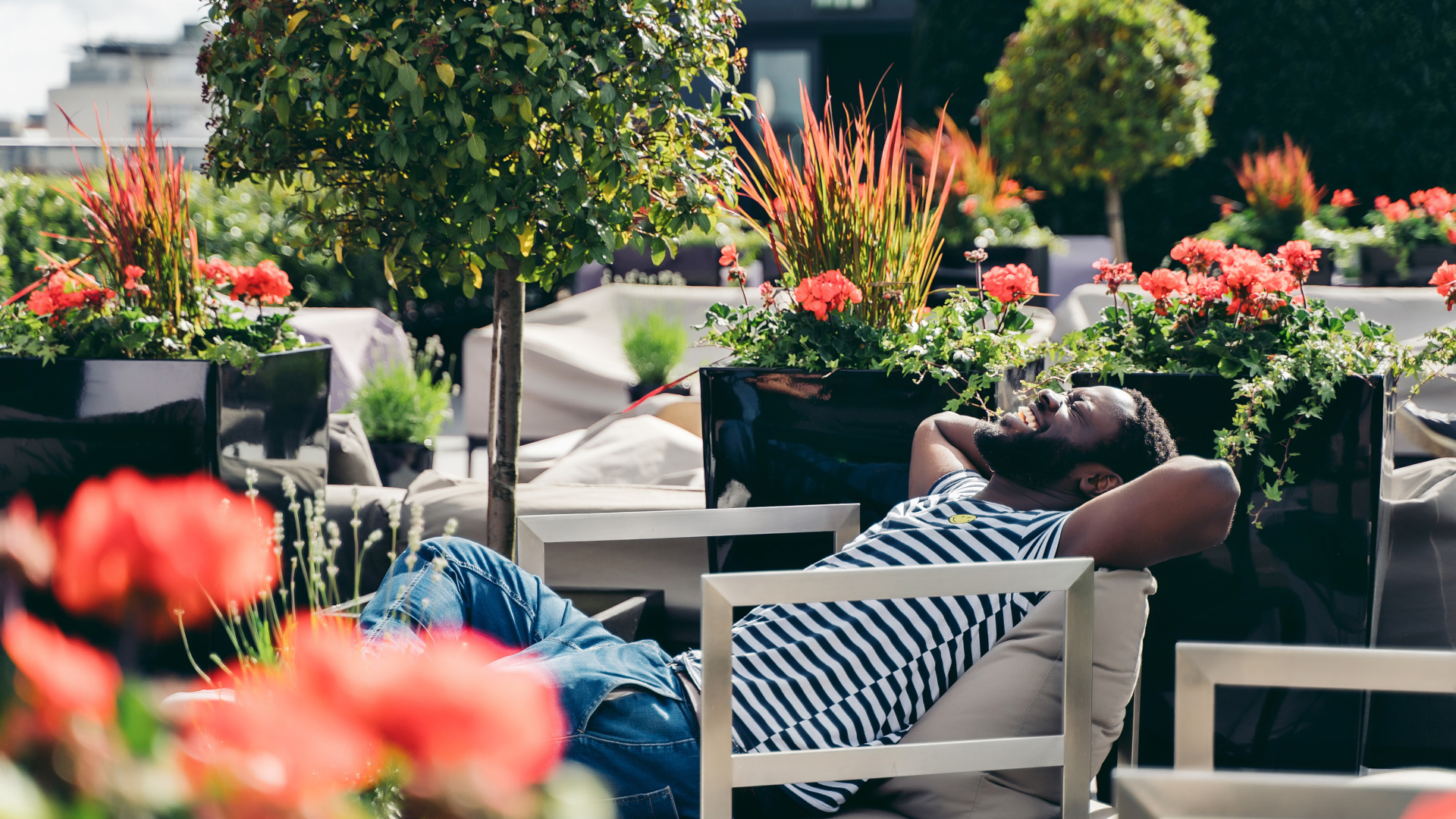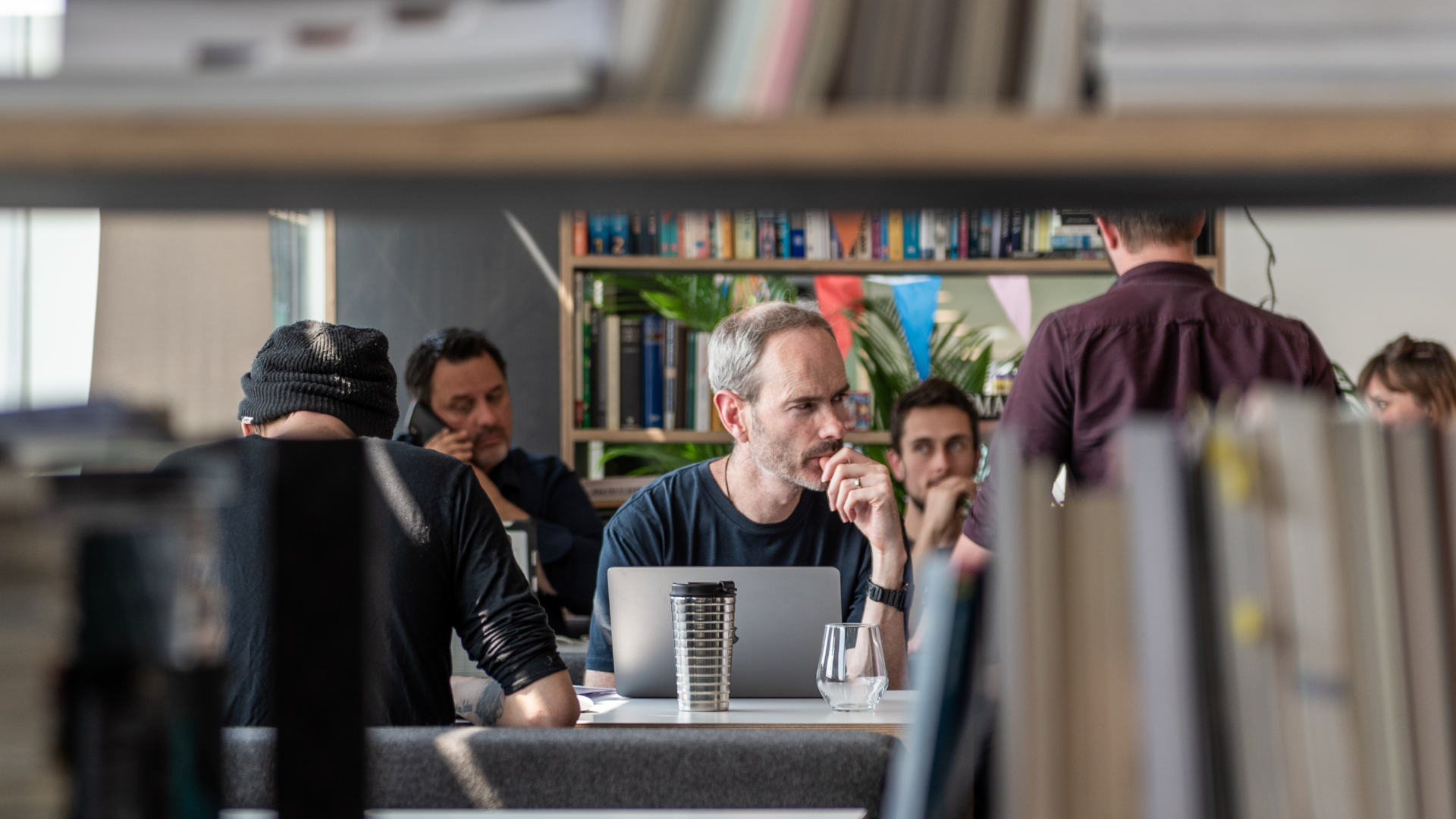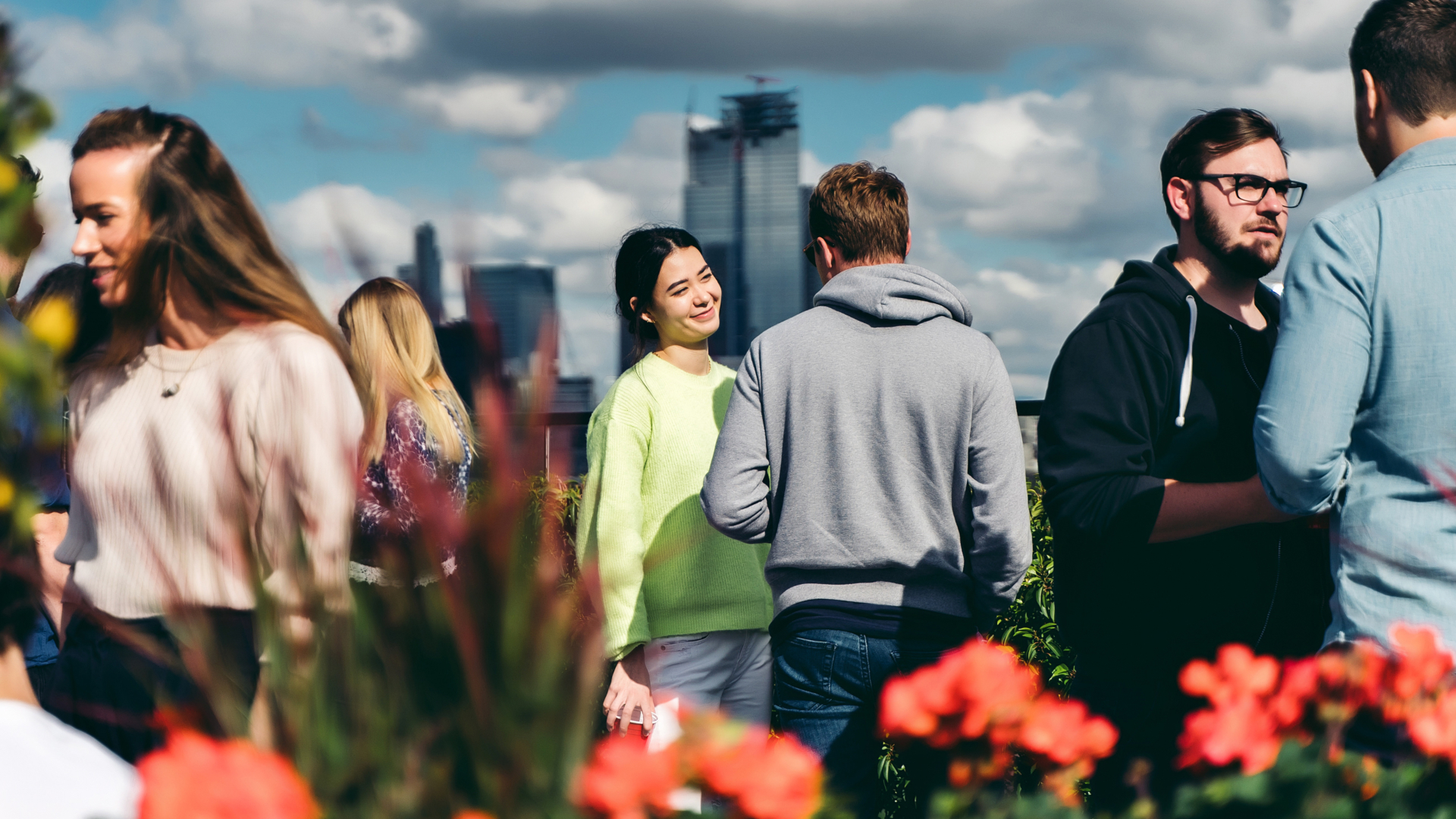 Can't see the right role for you?
Get in touch.